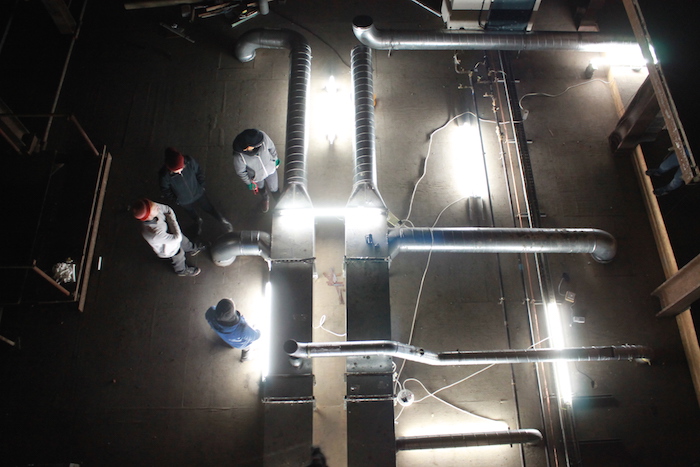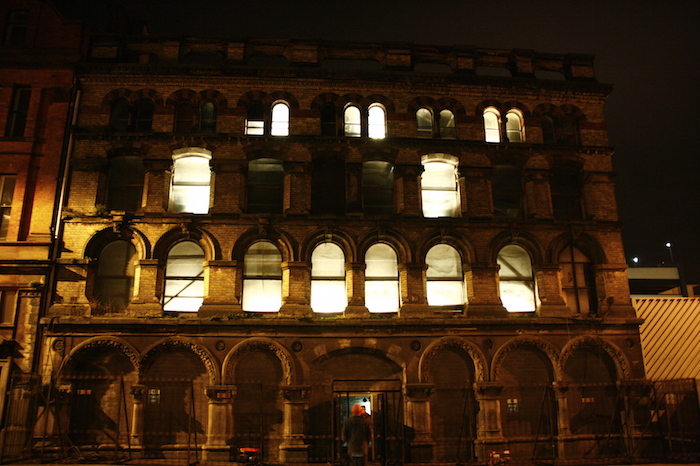 AS IT STANDS. A RESORT project in collaboration with Catalyst Arts
23/02/2015 - 26/02/2015.
Catalyst Arts is delighted to present As It Stands, a collaborative exploration of isolated space at Riddells Warehouse, Ann Street, Belfast.
Over the last week, Catalyst Arts & Resort have been working collaboratively in this 'isolated retreat' away from the confines of the conventional gallery and studio space.
Catalyst Arts and Resort have taken up residence in Riddell's Warehouse located on Ann Street, Belfast. Now a dilapidated listed building.
The empty warehouse which is due to become the future site for the Royal Ulster Academy, now stands expectantly, awaiting funding and further administrative work to allow it to become an art gallery.
During their short stay in the historic site, Resort attempted to convert a decommissioned air conditioning system into an organ pipe and lit up the street facing windows intermittently with halogen work lights and generators.