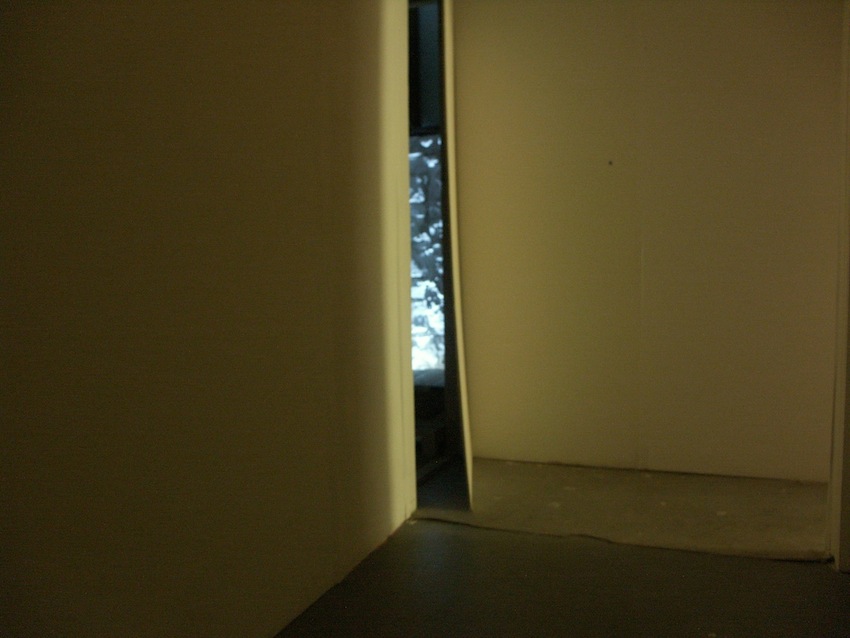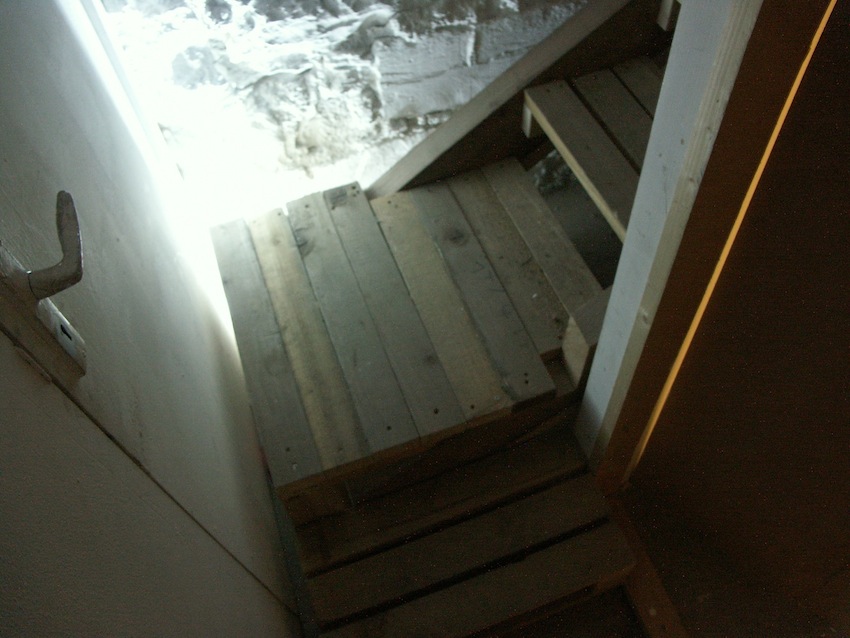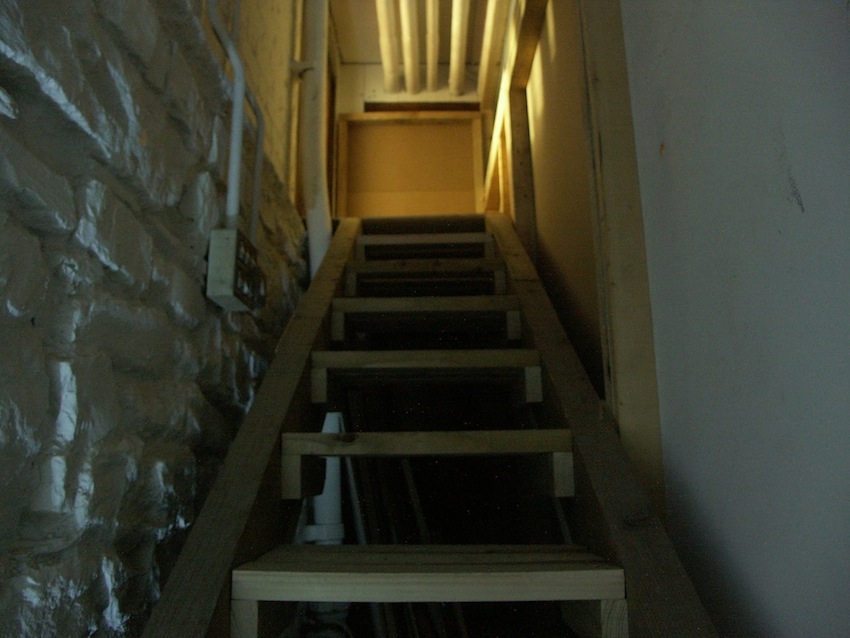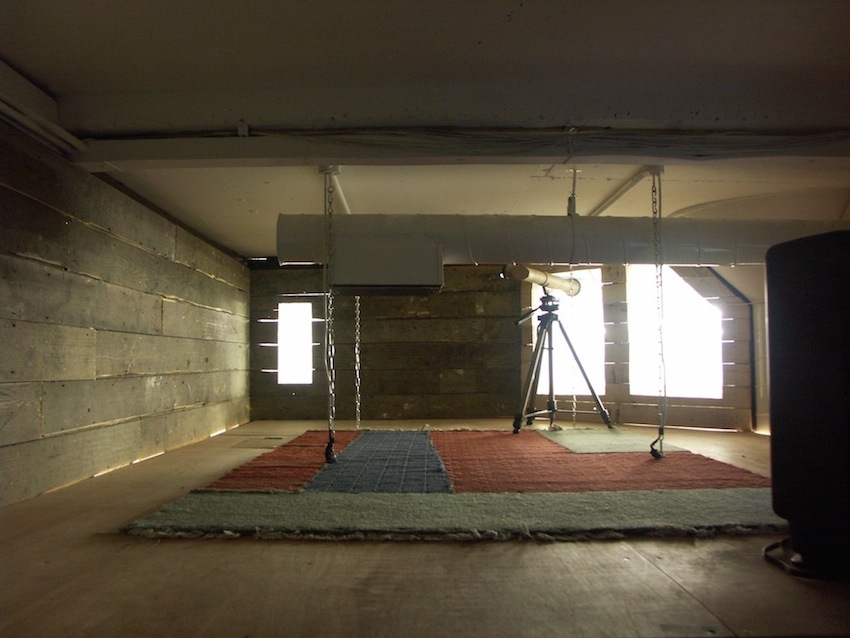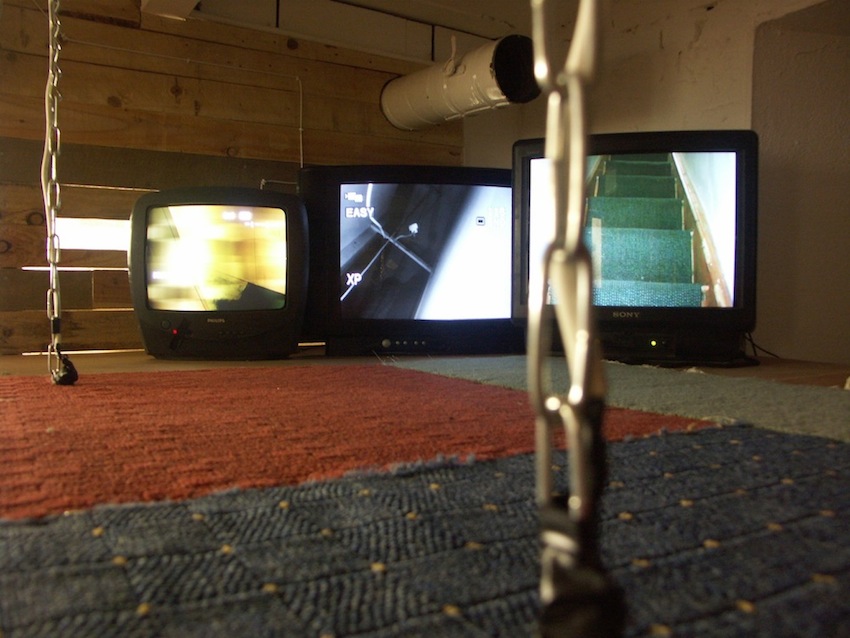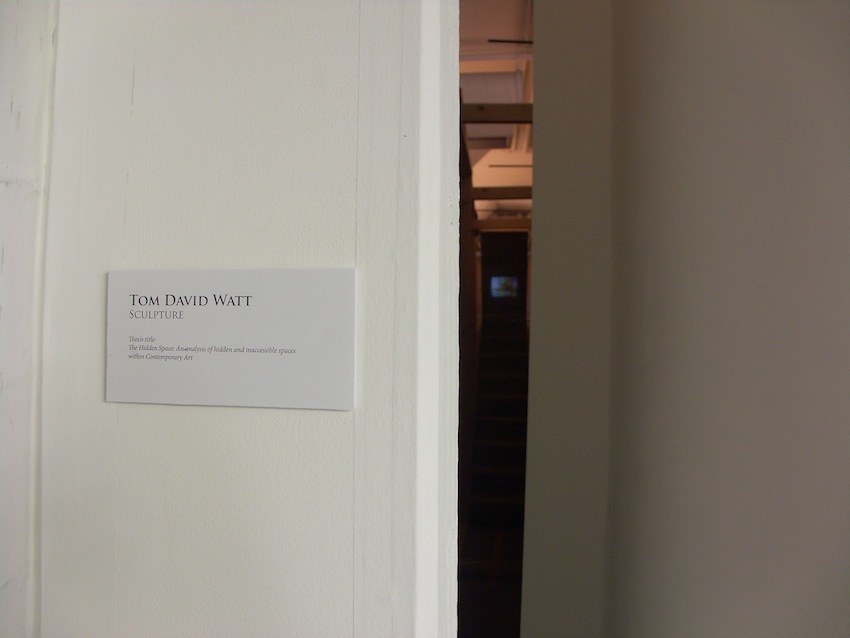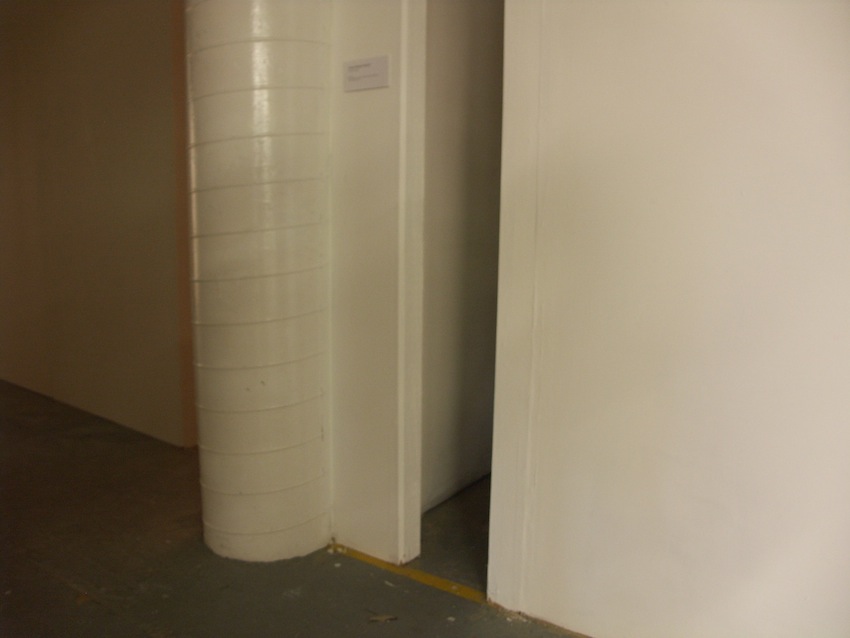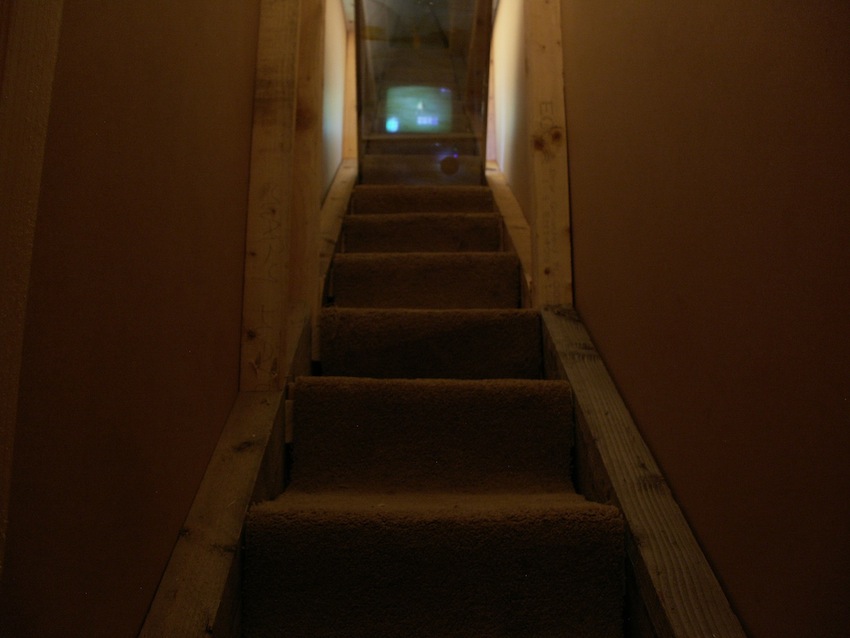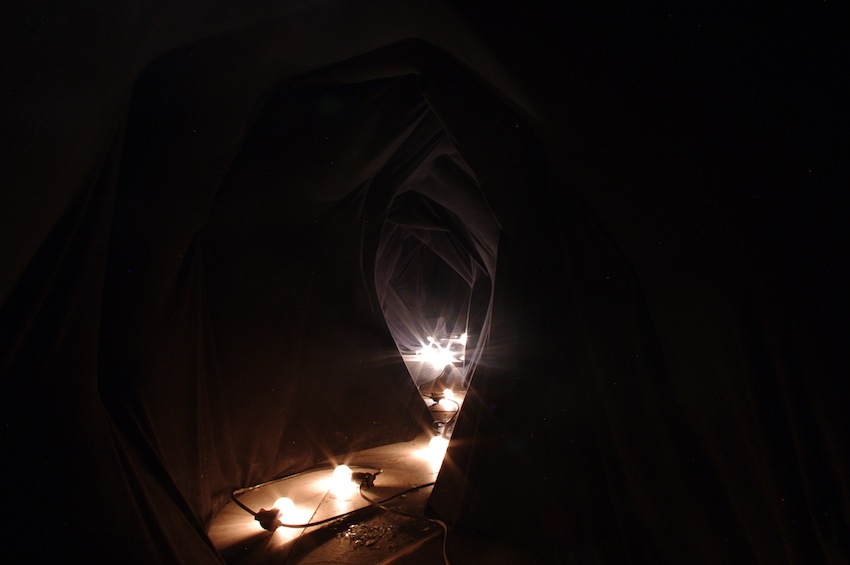 Several installations were assembled within the constructed walls and between spaces of the NCAD sculpture degree show exhibition. Working with the original architecture of the building and the makeshift gallery walls allowed the installations to rest discreetly between and behind the other works in the exhibition.
Residing in the peripheries of conventional display, the passages offered an alternative view, or interpretation into the existing work of other artists in the exhibition. Some entrances were more concealed than others suggesting an uncertainty to the existence of, or the whereabouts of more of these constructed spaces.
To coincide with the makeshift, not quite perfect, MDF board, 'white cube', I considered ideas of the makeshift referring to research conducted on hideaways and dens. These personal or private spaces have associations with voyeurism, looking without being seen, but the role of these spaces is changed when inserted into a public exhibition.
Ideas of the liminal are explored in the work, trapping or immersing the viewer in a confined space of repetition.
The work explores institutional conventions and means of display by subverting the role or function of seemingly normal objects or entrances found in a given space, in this case, an art college at degree show time.
Between Spaces was shown in the National College of Art and Design as part of the Graduate show in 2011.