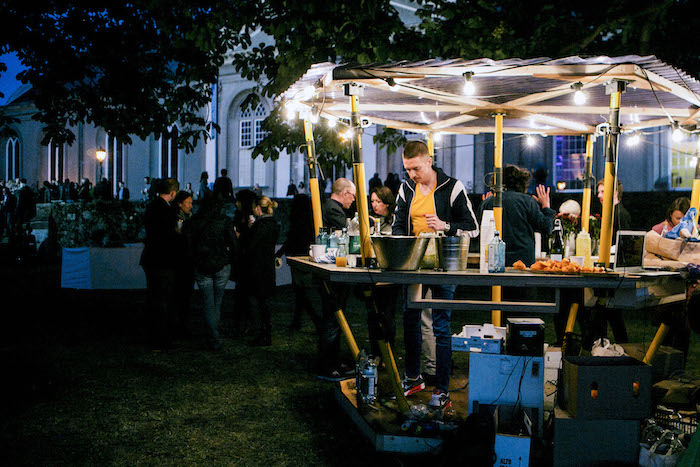 Image credit: Fiona Morgan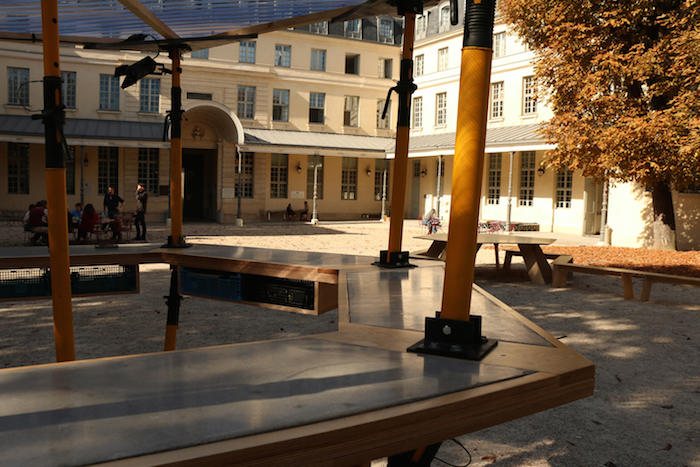 Image Credit: Daniel Tuomey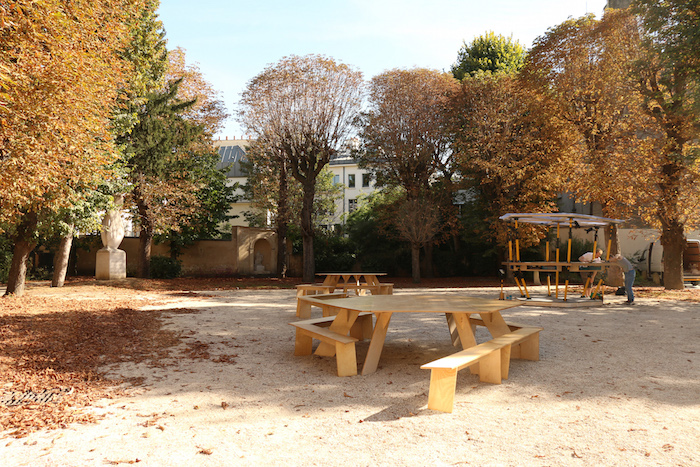 Image Credit: Daniel Tuomey
This project was commissioned by Fiona Hallinan and Michelle Darmody for the Museum of Modern Art in Dublin in 2015. We were asked to design a pavilion structure for the gardens as part of their summer events programme. We built a bar under some trees. Food and drink was served from it and one night there was a concert.
The structure is simple. It consists of a floor, a work surface and a roof. Thirteen acro-props are used to join the three components. They are able to swivel and extend which allows the structure to be built on an incline; the work surface leveled and the roof sloped in the required direction to divert rainfall.
The structure can be disassembled and transported in a van. It travelled to the Irish Cultural Centre in Paris for another outdoor event in the autumn of 2015.